Prof Ong and the Materials Virtual Lab are recently featured in ThisWeek@UCSD and Fox5 San Diego.
A recent publication in JACS, "Li10SnP2S12: An Affordable Lithium Superionic Conductor" (http://pubs.acs.org/doi/abs/10.1021/ja407393y ) provides experimental validation of one of Prof Ong's computational predictions. In an paper published in Energy and Environmental Science earlier this year, Prof Ong and colleagues predicted using advanced ab initio molecular dynamics simulations that Sn substitution for Ge in the Li10GeP2S12 superionic conductor would result in a material with similar ionic conductivity at a substantially reduced cost. Check out the computational paper in our publications section and hit the link above for the experimental paper.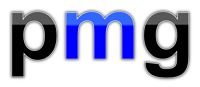 Our paper on "Python Materials Genomics (pymatgen): A robust, open-source python library for materials analysis" is the seventh most downloaded article of 2013 in Computational Materials Science! Check it out here.